Live + Recorded: Wednesdays, 6:00-7:00pm ET
July 28 - Sept 22
This course is open to graduates of (or currently enrolled students in) An Ocean of Sound. To sign up for An Ocean of Sound and receive access to the HoYS Music Library, go here.
If you can't attend live, you can watch the videos later. Lifetime access to the videos.
An Ocean of Sound, a comprehensive introduction to Indian Music for Westerners, breaks down important concepts inside Indian music that you will need to know in order to learn these chants correctly.
Here's a list of the intended chants to be taught in this course. Practices will be offered each week.
1: Ganesha Gayatri and Brahmanandam
2: Sarasvati Gayatri and Ya Kundendu
3: Amba Parameshvari
4: Sivaya Parameshvaraya
5: Atma Shatkam
6: Hanuman Chalisa
7: Other Hanuman Chants
8: Prema Mudita
9: Madhurastakam
Allison Dennis holds a BFA in Musical Theatre with a Minor in Music from ECU where she studied Sanford Meisner's acting technique. She sang in jazz, funk, and folk bands, recorded and performed as a singer-songwriter, and performed supporting and leading roles in a variety of plays and musicals. 
In NYC at the turn of the millenium, she acted and sang in Off Broadway shows, and ultimately flew in the wildly popular Argentine circus De La Guarda. A back injury during a show brought her to yoga in 2001. 
A herniated disc with nerve impingement made movement quite painful for the first three years of the injury, so her entry point to yoga was the philosophy of India, not the poses. She concentrated on Patanjali's Yoga Sutras for a decade while becoming a yoga asana teacher as therapy for her own physical pain. Once mobility returned, Allison was finally permitted by her physical therapist to take on an asana practice. Within months she had signed up for her first Yoga Teacher Training in 2005.
From 2010-2018 Allison owned and operated Heart of Yoga School out of Carrboro, NC where she designed and taught three distinct yoga teacher trainings, culminating in a full 800 hour YTT program. She led nineteen long-term trainings while managing the School, guiding curious seekers to become teachers and home practitioners. 
She also spends 2-3 months a year in India, deepening her understanding of the culture and wisdom systems.
Visit www.allisondennis.com for more info and to learn about her tours and retreats in India and Indonesia.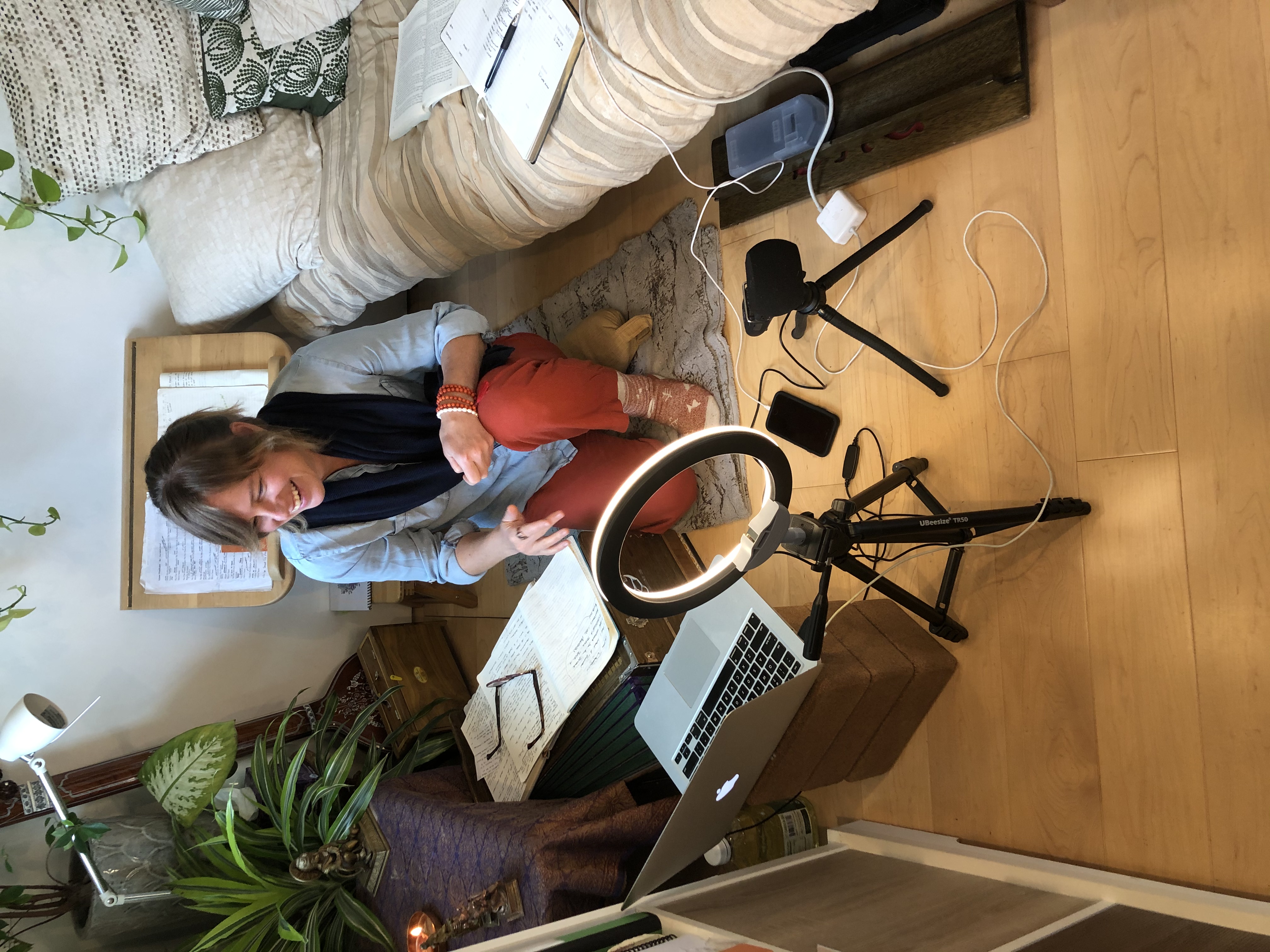 Check out these pre-requisite classes for Kirtan School