2021 Fall Schedule:
September:
Fridays, 3:30pm MT
October:
Mondays, 5:00-5:25pm MT
November:
no live option, pre-recorded videos posted on Mondays
December:
live zoom option resumes, day and time tba
Exploring your personal birth chart is a deep dive into the core of who you are, and self-awareness is the first step in the journey to healing and transformation. Using ancient astrological wisdom as a guide, we will explore the themes forming in the sky and how they may be presenting in our daily lives. Each class will focus on the present configurations, occasionally using students' individual charts, anonymously if preferred, as context for the discussions. There will also be room for students to ask questions about their personal configurations and you will learn how to read the map of your chart. Visit here for details and timing. This class is included in your Follow the Moon subscription.
I'm available for private sessions if you want a reading before subscribing to this class.
Pricing
$27: Monthly subscription - access to all astrology weekly videos
-or-
$54-108: Join Follow the Moon as a monthly subscription, and receive this offering and so much more! More info here.

Some benefits of following the
current astrology include:
Feeling more centered and connected to the present moment
Becoming more aware of the cycles and rhythms of life
Being prepared for the challenging times and more receptive to the good stuff coming!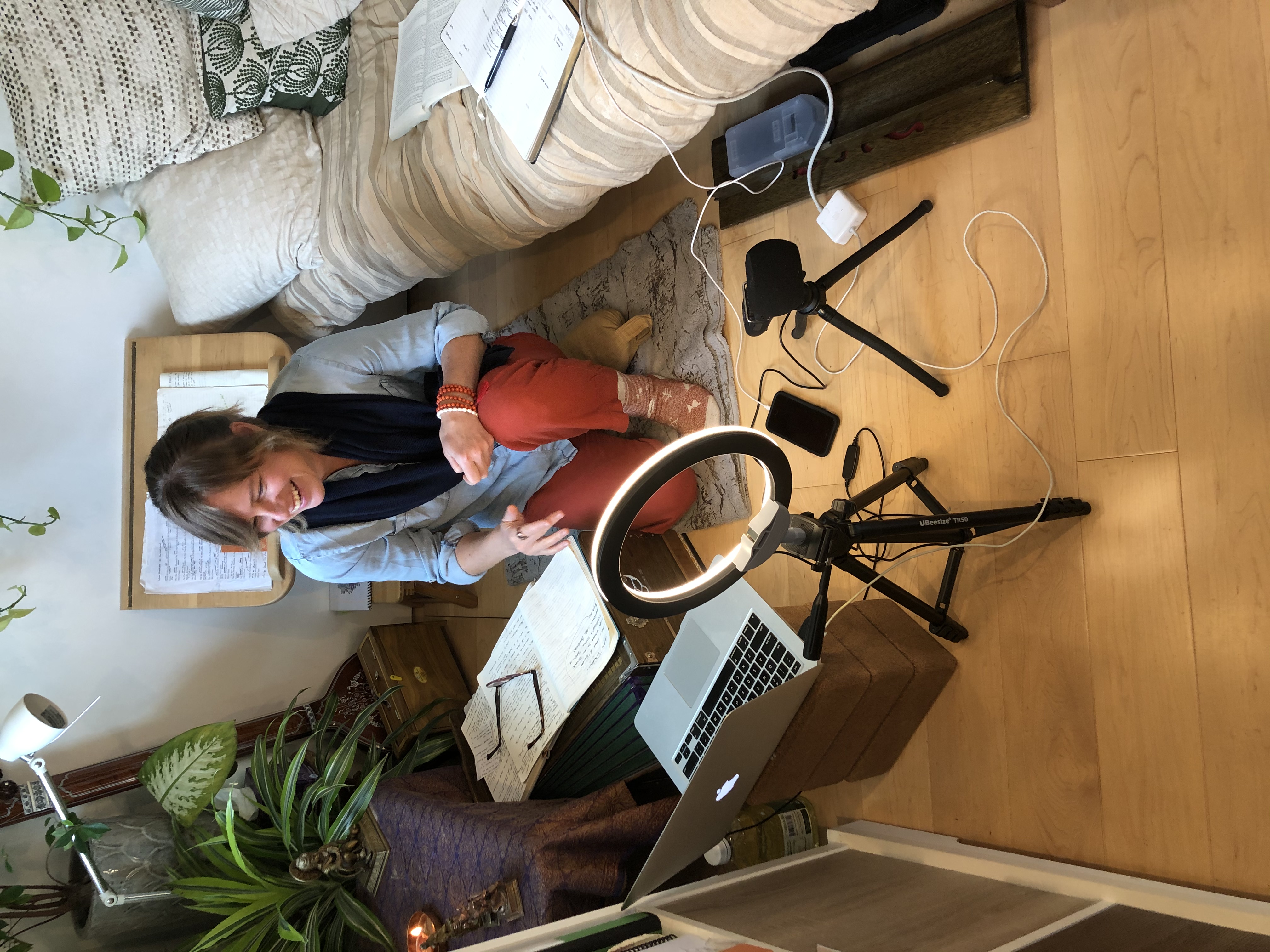 Allison Dennis holds a BFA in Musical Theatre with a Minor in Music from ECU where she studied Sanford Meisner's acting technique. She sang in jazz, funk, and folk bands, recorded and performed as a singer-songwriter, and performed supporting and leading roles in a variety of plays and musicals. 
In NYC at the turn of the millenium, she acted and sang in Off Broadway shows, and ultimately flew in the wildly popular Argentine circus De La Guarda. A back injury during a show brought her to yoga in 2001. 
A herniated disc with nerve impingement made movement quite painful for the first three years of the injury, so her entry point to yoga was the philosophy of India, not the poses. She concentrated on Patanjali's Yoga Sutras for a decade while becoming a yoga asana teacher as therapy for her own physical pain. Once mobility returned, Allison was finally permitted by her physical therapist to take on an asana practice. Within months she had signed up for her first Yoga Teacher Training in 2005.
From 2010-2018 Allison owned and operated Heart of Yoga School out of Carrboro, NC where she designed and taught three distinct yoga teacher trainings, culminating in a full 800 hour YTT program. She led nineteen long-term trainings while managing the School, guiding curious seekers to become teachers and home practitioners. 
She also spends 2-3 months a year in India, deepening her understanding of the culture and wisdom systems.
Visit www.allisondennis.com for more info and to learn about her tours and retreats in India and Indonesia.