Winter Solstice: the Cave of the Heart
December 20, Sunday, 9:00-10:15am MT
Attend live or watch the video later.
Wear comfortable clothes and be ready for some mix of teaching and practice. Practices will include restorative yoga postures and yoga nidra; ways to help you get in touch with the subtle body, allow for what you find, and to relax the body and mind around your discovery. There will also be guided meditation and chanting of bija mantras. The focus will be on the heart chakra.
Class is $20
Though it is inclusive in the 7 week Shadow Work: Chakra Cleanse
Class Outline
Class will include a combination of:
A talk on matters of the heart

Guided meditation in restful postures 

Yoga nidra, deep relaxation

We'll close with a short chant of the heart chakra bija mantra to seal our practice
Winter Solstice and the Heart Chakra
As winter sets in and Nature gets quiet it's important to remind ourselves that we aren't separate from Nature, but part of it. As she pulls more inward we can follow suit and focus on our own self reflective nature as winter sets in. In the Upanishads, Brahman, or the Advaitic (non-dualistic) name for God, is described as being smaller than a thumb print, living in the cave of the heart. The idea that we need to look anywhere for happiness and wholeness is false. That peace we seek rests within, and winter is the season for fostering that light by way of stillness and silence.
Similar to the sentiment in the Upanishads, the Hatha Yoga tradition tells us the heart chakra resides at the center of the chest and is connected to our ability to love and be loved. This is where our well of deep compassion resides and it can get glommed up and blocked by fear. This class aims to aid in a slow unravelling of subtle tension and to communicate to the subtle body that it is safe to love and trust. Old patterns may be revealed, sometimes with alarming clarity, and new ways of becoming may also be envisioned in this space we create.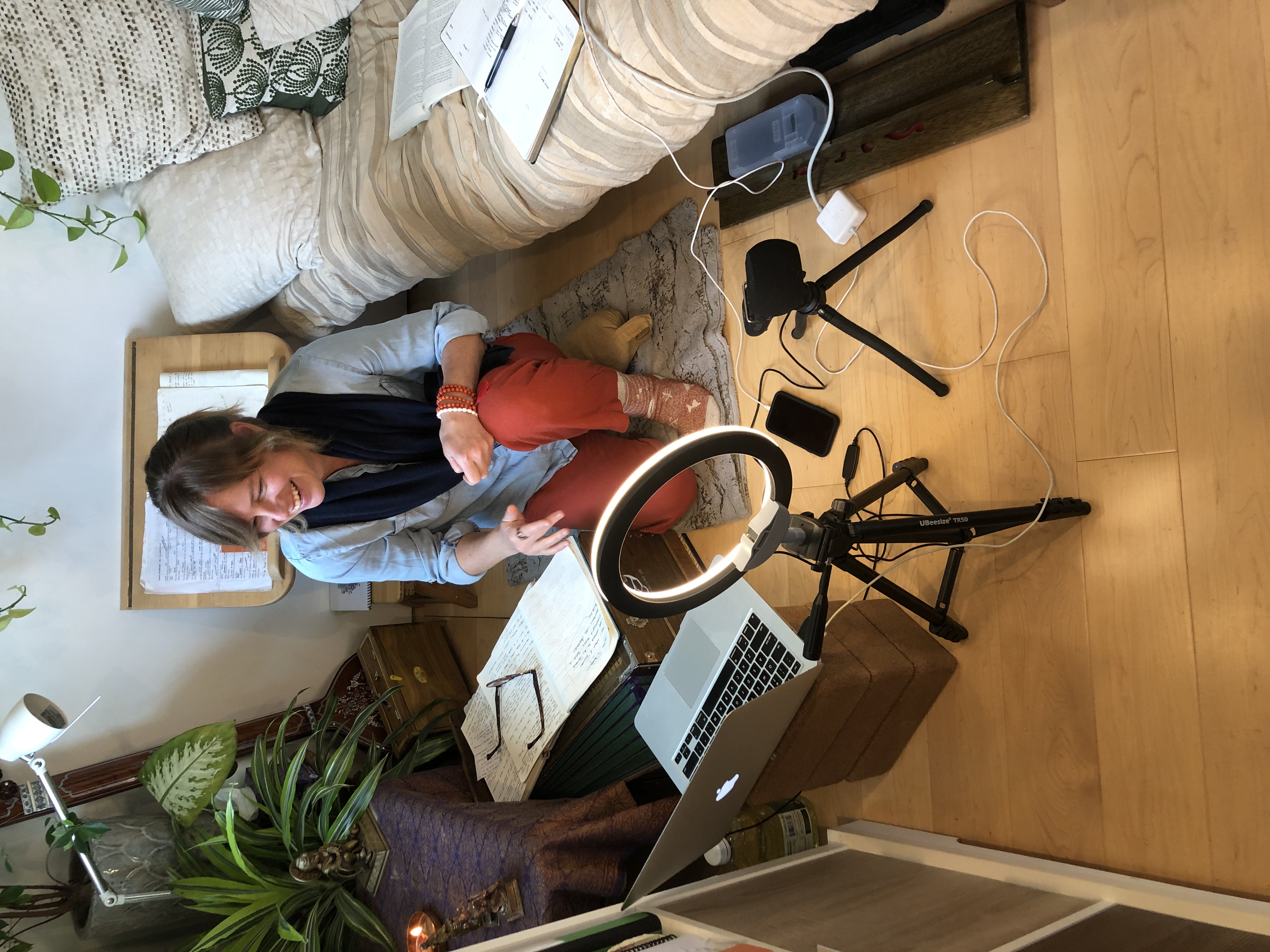 Allison Dennis holds a BFA in Musical Theatre with a Minor in Music from ECU where she studied Sanford Meisner's acting technique. She sang in jazz, funk, and folk bands, recorded and performed as a singer-songwriter, and performed supporting and leading roles in a variety of plays and musicals. 
In NYC at the turn of the millenium, she acted and sang in Off Broadway shows, and ultimately flew in the wildly popular Argentine circus De La Guarda. A back injury during a show brought her to yoga in 2001. 
A herniated disc with nerve impingement made movement quite painful for the first three years of the injury, so her entry point to yoga was the philosophy of India, not the poses. She concentrated on Patanjali's Yoga Sutras for a decade while becoming a yoga asana teacher as therapy for her own physical pain. Once mobility returned, Allison was finally permitted by her physical therapist to take on an asana practice. Within months she had signed up for her first Yoga Teacher Training in 2005.
From 2010-2018 Allison owned and operated Heart of Yoga School out of Carrboro, NC where she designed and taught three distinct yoga teacher trainings, culminating in a full 800 hour YTT program. She led nineteen long-term trainings while managing the School, guiding curious seekers to become teachers and home practitioners. 
She also spends 2-3 months a year in India, deepening her understanding of the culture and wisdom systems.
Visit www.allisondennis.com for more info and to learn about her tours and retreats in India and Indonesia.
Other Featured Courses and Subscriptions
EXAMPLE