Goddesses of India
The Mahavidyas
The Mahavidyas ("Great wisdoms") arise from India in the Bhakti era as a response to Vedic times, and previous to that, the Harappan culture. They are Tantric Devis, making them adjacent to the ancient practice of the rehabilitation of a personality, which one might call "shadow work" in this modern era. These 10 wisdoms are said to be the essential building blocks of the universe, and the development of a relationship with them allows access to what is hidden, secret, and sensitive in the world. 
The world is in desperate need of Feminine Wisdom and the earthy healing that accompanies Her upliftment through the Indian myths. The Mahavidyas hold within them stories of receptivity, the action of acceptance, the power of truth, the transformation of desire, and the process of letting go. They represent truths beyond how we identify in the material world, and are ultimately powers of destruction that enable freedom. We can all be better carriers of this wisdom and we can use the myths and symbols to help us to heal and to be vehicles for wide spread planetary change.
Join me for mythological and astrological stories from ancient India about the Goddess. We'll incorporate mantras, meditation, visualization, and journaling to help us get into the essence of each of the ten Mahavidyas. Vibrational sound healing practices, including stories, help us relax the mind and body, deepen into our meditative and intuitive states, and subdue the emotional storms.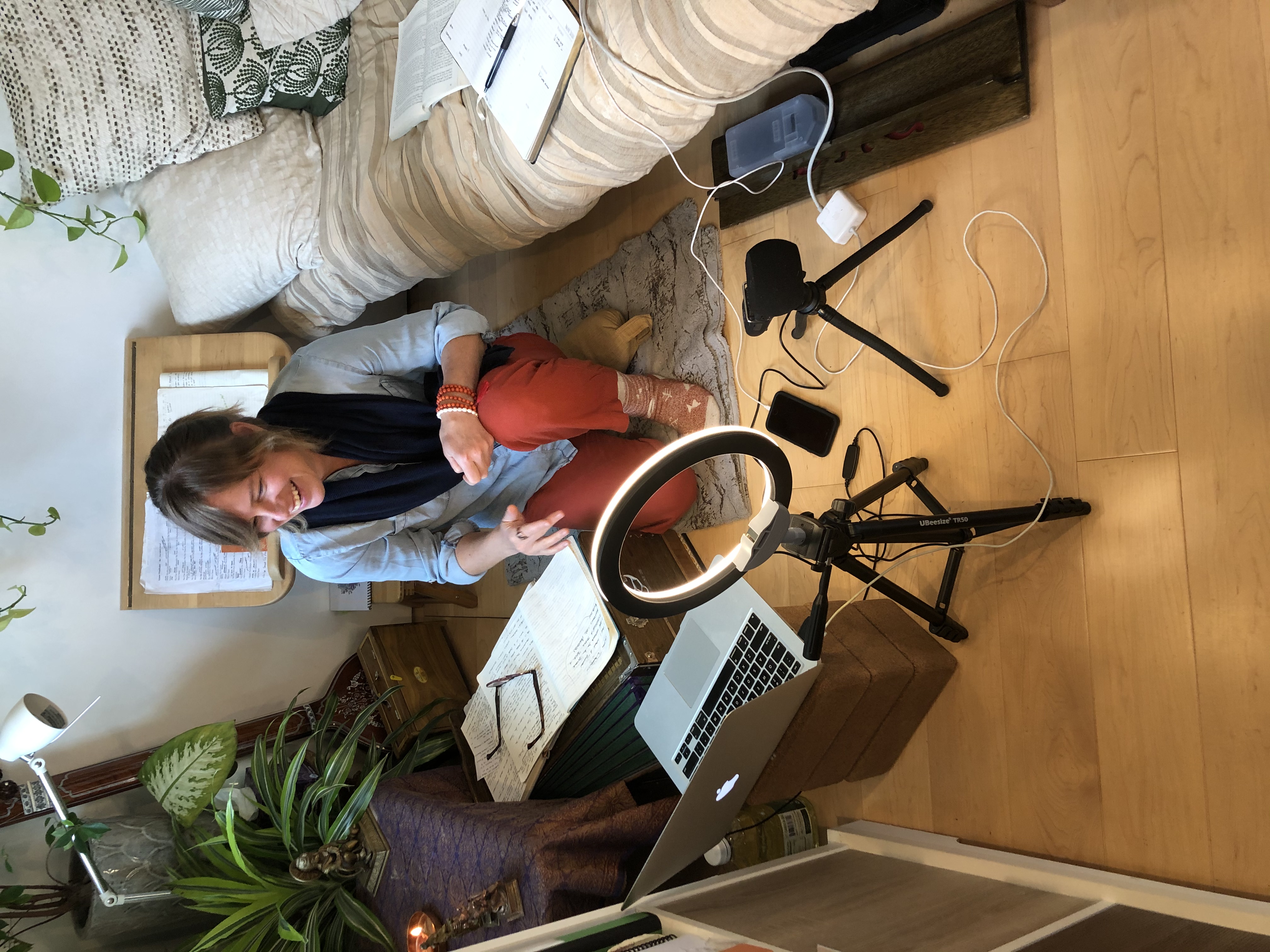 Allison Dennis holds a BFA in Musical Theatre with a Minor in Music from ECU where she studied Sanford Meisner's acting technique. She sang in jazz, funk, and folk bands, recorded and performed as a singer-songwriter, and performed supporting and leading roles in a variety of plays and musicals. 
In NYC at the turn of the millenium, she acted and sang in Off Broadway shows, and ultimately flew in the wildly popular Argentine circus De La Guarda. A back injury during a show brought her to yoga in 2001. 
A herniated disc with nerve impingement made movement quite painful for the first three years of the injury, so her entry point to yoga was the philosophy of India, not the poses. She concentrated on Patanjali's Yoga Sutras for a decade while becoming a yoga asana teacher as therapy for her own physical pain. Once mobility returned, Allison was finally permitted by her physical therapist to take on an asana practice. Within months she had signed up for her first Yoga Teacher Training in 2005.
From 2010-2018 Allison owned and operated Heart of Yoga School out of Carrboro, NC where she designed and taught three distinct yoga teacher trainings, culminating in a full 800 hour YTT program. She led nineteen long-term trainings while managing the School, guiding curious seekers to become teachers and home practitioners. 
She also spends 2-3 months a year in India, deepening her understanding of the culture and wisdom systems.
Visit www.allisondennis.com for more info and to learn about her tours and retreats in India and Indonesia.