Voice of the Heart
Authentic Self Expression for Spiritual Practitioners
with Vedic Mentor and Musician Allison Dennis

Begins again in September of 2023


Step into a more meaningful, confident, and honest expression of your whole self. Allison will lead you towards your robust inner compass, which always knows the way, by guiding you to refine your daily practices of self-awareness and creative expression. The aim is to clear the pathway from your heart to your voice so that you feel a greater sense of ease when communicating and sharing your truth. Using your Vedic Astrology chart in conjunction with Allison's 20+ years experience with Vedic wisdoms we will customize a 10-week transformation experience just for you. This container includes group and individual work, in addition to one-on-one time with Allison that enables engagement with your individual needs and process.

Who is Voice of the Heart for?
You're ready to identify what's blocking you from expressing your truth

You're in the midst of a significant transformation or transition

You're a spiritual practitioner looking to hone your practices, focus, and mindset

You're being called to access untapped courage so you can share your gifts

You feel a need for clarity, guidance, or a better understanding of your core values

Includes:
4 Lecture Classes

- 1 hour each,

pre-recorded
Welcome and intro, your natural pulse and rhythm, implementing healthy routines, refining your daily practice

Prana, breath, authentic sound, and creativity - clearing grief and heaviness in the heart by way of breath practices and opening the throat in song or mantra

Boundaries, anchors, the seat of the Self, and your internal compass

The stories we tell ourselves, inner archetypes, the role of God or surrender, and the art of being brave 
3 Practicums

- 1ish hour each, pre-recorded
Chakras and Sound - a practice class for clearing the subtle body by way of sound
Breaking down the blocks and building a new foundation - working one on one in a group setting
Myth re-writing intensive - flipping the script and shifting the narrative on the stories you tell yourself that no longer serve you -

working one on one in a group setting
1 LIVE Q&A + wrap up session

- 1 hour

2 Kirtans

- 1 hour each - pre-recorded
Private Sessions

- 3 hours total

1: An intake and an intro to the broad themes in your birth chart as well as discussions on how to engage with vedic astrology if it's new to you. If you want to incorporate music lessons into these sessions, that is fine.

2: A prescriptive daily practice if needed, and a focus on the strengths in your chart as well as the blind spots to pay attention to as you move forward. Going deeper into your story and the myths you organize around - suggestions for shifting the narrative.

A

WhatsApp group

for students to connect with each other. You can also privately message Allison your quick questions and personal updates on WhatsApp on Wednesdays

Priority Chart Study

- your chart will be at the top of Allison's study pile for the season. She will not be taking additional sessions and will be studying your chart with intensity and regularity 

Lifetime access

to videos and materials from this course on Teachable, plus 14 bonus pre-recorded classes on Chakra Yoga and Shadow Work


What are the time commitments aside from classes and private sessions?
A daily practice of yoga/chanting/singing; at least 5 minutes a day

A daily journaling/contemplative/meditation practice; at least 5 minutes a day

The willingness to learn a song or mantra "by heart"

Weekly acts of creation and bravery

Enrollment and Investment:
Early Bird $1200

$1500 regular tuition

Enrollment is open to 20 students only

Additional Support:
$550 for an extra 3 hours of one on one time with Allison

Students who have already completed "Voice of the Heart' can add on the 2 private sessions + 4 LIVE classes at 50% off, message me for the coupon code

*Schedule a free 15 minute call to see if this container is a good fit for you.*

To read testimonials from students who have completed long-term programs with Allison go here.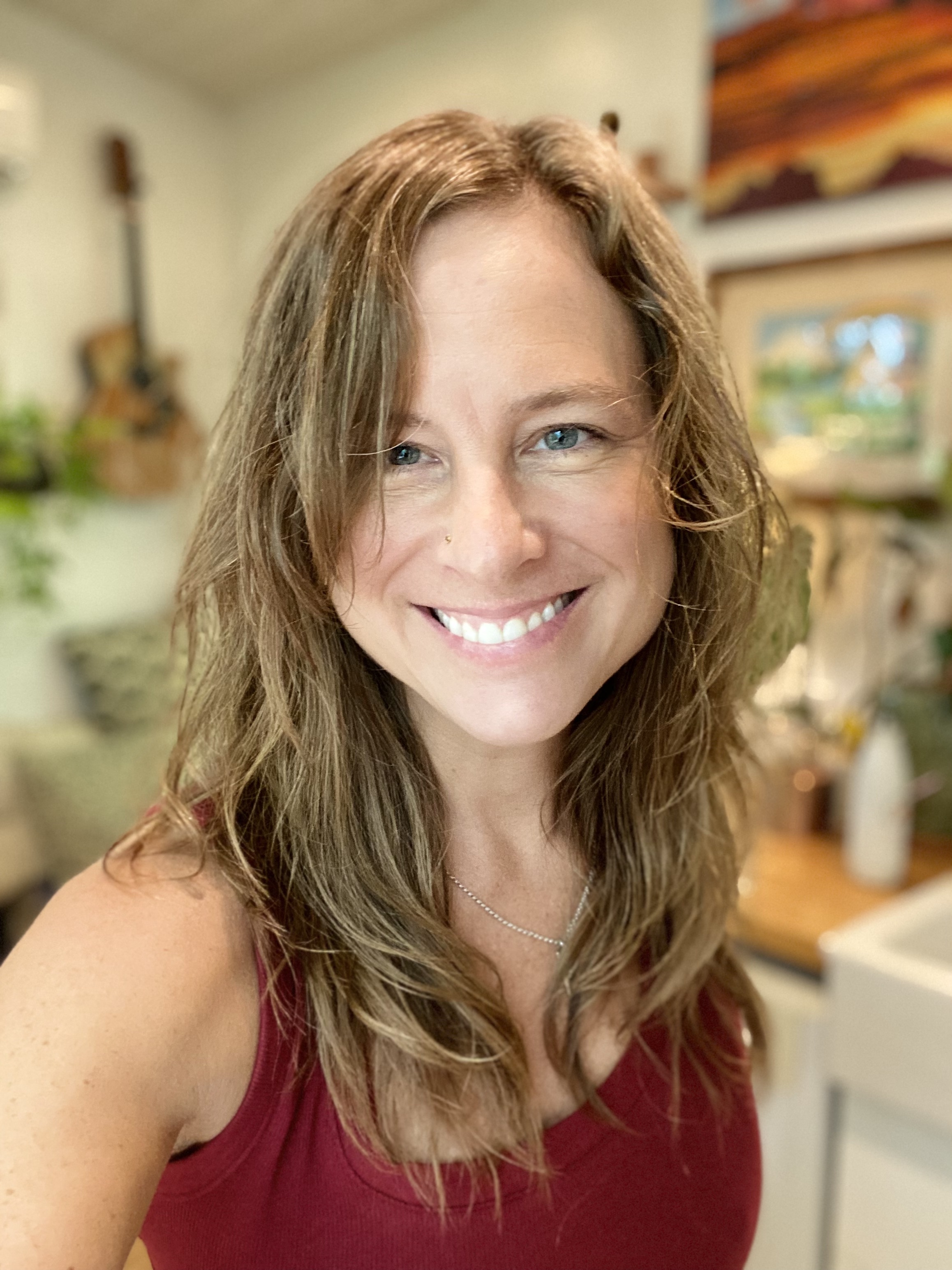 Allison's yoga journey began after a back injury as a performer in the off-broadway show De La Guarda. Unable to move around at a young age, she took to the philosophy of Patanjali's Yoga Sutras for comfort and perspective. Recovery took several years, and allowed for her eventual asana practice to be rooted in and emphasized by India's wisdom systems. You can hear more about Allison's story on the Weave Your Bliss Podcast here.
A student since 2001, and a graduate of The Body Therapy Institute, Allison completed well over 1000 hours of formalized yoga teacher trainings (Sivananda, Jivamukti, Krishnamacharya) before opening Heart of Yoga School in Carrboro, NC in 2010. She has a BFA in Musical Theater from East Carolina University.   
Allison designed an 800 hour Yoga Teacher Training program dedicated to the foundational texts of yoga. It was affectionately known as the teacher training to do if you "want the philosophy". Allison's trainings offered textual study, introduction to the language of Sanskrit, harmonium instruction, chanting, and the development of a daily prescriptive sadhana.    
As an event organizer, she focused on bringing people together at Heart of Yoga School to enjoy her favorite teachers and artists; K. Sridhar, Dr. Robert Svoboda, Sharon Gannon, Edwin Bryant, Prem Sadasivananda, and more. There was also a weekly kirtan for many years. Check out her three kirtan albums here on Spotify. Her original music can be found here.
Allison chose a mostly nomadic lifestyle back in 2016, and has travelled nationally and internationally as a solo woman and with groups. She's led tours and retreats in India and Bali, which has allowed her students to experience first hand how these ancient philosophies and practices can be infused into our daily life. In recent years she's presented with the Telluride Yoga Festival, Grand Valley Yoga Fest, and the Stroud Sacred Music Festival in UK. 
Allison closed her brick and mortar School in 2018 so that she could travel as a teacher, meet the wider community, and simultaneously focus her attention on being a dedicated student of Jyotish, Tantra, and Indian music. She now offers these Vedic teachings on an online platform which allows for the cultivation of community, healing, and mentorship to a broader student population. You can check out her Vedic online courses here.    
From 2020 until the summer of 2022 Allison worked diligently at recording and compiling a variety of Vedic teachings into an online library of courses on subjects like Patanjali's Yoga Sutras, Bhagavad Gita, Jyotish, Nakshatra Mythology, Sanskrit, Indian Music, Yoga, Bhakti, The Ramayana, Srimad Bhagavatam, and more. These courses will now be offered as additional support for her upcoming containers, and will live evergreen for the students who attended live.
Now Allison is excited and eager to use her 20+ year experience with Vedic wisdoms to work in dedicated ways with sincere spiritual practitioners, inspiring them to clear and clean the baggage in the heart, developing the courage to sing and speak their true authentic sound. Allison's signature courses Voice of the Heart and An Ocean of Sound are the best way to get connected. Visit the Heart of Yoga School course menu here.




Check out these other courses: